Balmain and Okhtein team up for Paris Fashion Week
During Paris Fashion Week, the show of the French fashion house Balmain presented a one-of-a-kind piece crafted with dexterity by the Egyptian brand Okhtein. To stay true to their heritage and the pattern that unites their pieces, the sisters have included Okhtein's signature snake-shaped brass bracelet in the set, merging old and new into one piece of wearable art. coherent.
The object in question was a stunning bustier constructed from cracked resin. Okhtein's founders, Aya and Mounaz, were inspired by the resurgence of the Renaissance, a theme that demonstrates how classic works of art can be updated for contemporary use and which served as the basis for the most recent exhibition of Olivier Rousteing – the creative director of Balmain.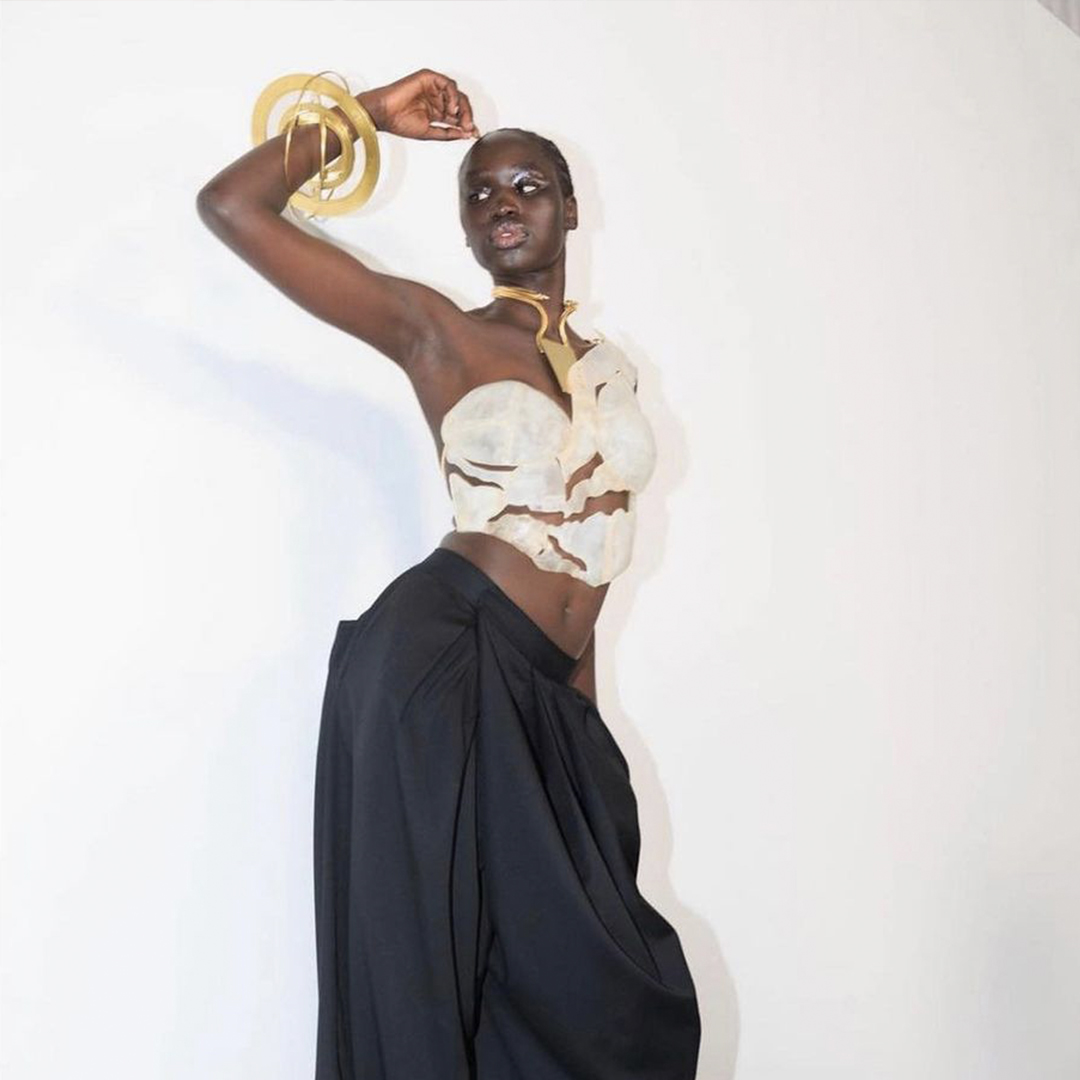 The sisters took this opportunity not only to grow as high fashion designers, but also to improve their skills as product developers. The innovative blend of fragmented resin and gold-dipped metal embellishments poses an innovative vision of fashion as performance art. Dramatic in essence, the play draws on Egypt's rich culture and history to deliver a narrative that simultaneously serves to tell their story and present it to a global audience.