Chinese fashion house Sandriver is on the brink as Covid-19 strangles business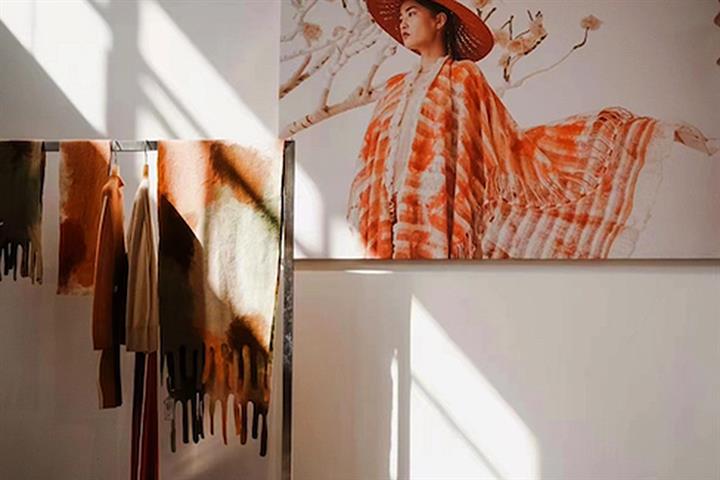 (Yicai Global) May 26 — Sandriver is struggling to make ends meet as the latest waves of Covid-19 shut down much of its business. The Chinese luxury fashion brand's only hope now is to sell its inventory as quickly as possible to boost its cash, the company's founder told Yicai Global.
Sandriver had almost no income for three months, Guo Xiuling said. The Shanghai-based company had to close its outlets in early March and factories were closed later in the month. And even if production continued, there would be no way to sell the goods either at home or abroad due to disrupted transportation routes. Epidemics have hit much harder this year than in 2020, she added.
The world-renowned brand, which has been a guest at Paris Fashion Week for eight consecutive years and is the only Chinese brand at the LVMH Le Bon Marché Rive Gauche department store in Paris, has been unable to keep its factories open. during the lockdown because they cannot provide a large number of employees with accommodation, which is required under the so-called closed-loop system where staff stay at the factory, Guo said.
The fashion house makes consumer goods that are not considered essentials and therefore is not eligible to receive preferential support to reopen, she added. Some of its orders abroad risk being transferred to competing companies.
But Sandriver still has fixed expenses of around 2 million CNY (297,044 USD) per month.
"All expenses, including salaries, social insurance contributions and rents, barely changed," Guo said. The company continues to pay its workers, even those who are locked up at home, because it does not want to lose its highly qualified team.
The only way out is to quickly sell inventory to local stores to replenish rapidly dwindling cash reserves, Guo said. She will soon try group buying too. Guo said she was unwilling to take low-interest loans because regardless of the interest rate, the debt must be repaid on time. Borrowing more money will only hasten the demise of businesses as profits fall.
Sanddriver's runaway success overseas will come to naught if it is forced to shut down, Guo said. She hopes Chinese consumers who can afford luxury goods will choose to buy and support local brands. High-end companies like Sandriver and mainstream convenience stores need to re-evaluate their survival strategy in an uncertain market in order to last for the long haul.
Publishers: Tang Shihua, Kim Taylor