Fashion house Zimmermann's success hinges on staying in its lane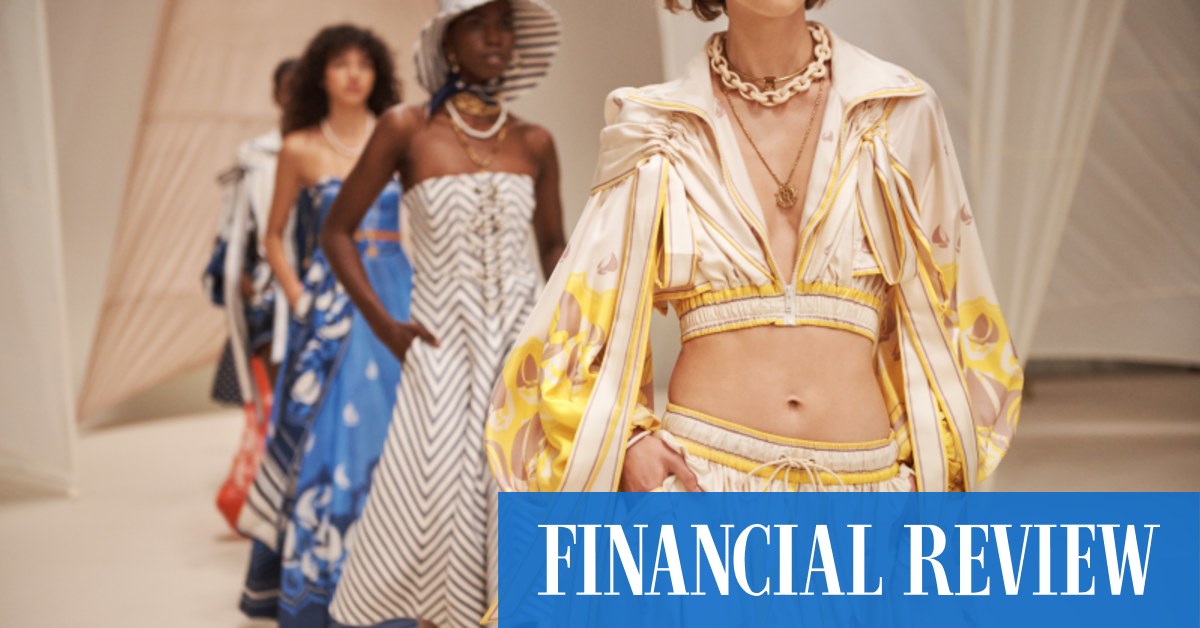 "Whether [designers] want to expand their business and be truly successful internationally, the most important thing is to be truly identifiable as yourself," she says. "We have a lot of Australian designers who are very good at what they do, and they should identify with themselves and their strengths."
Zimmermann spoke about supply chain delays and production challenges, acknowledging that "it has never been more difficult than it is right now."
"We've been through every financial event imaginable, we've been through all kinds of crises. And that's because we never deviate from what we do. That's the only thing that got us through: we are strongly identifiable here and abroad.
The 2023 collection, which will be heavy with nautical motifs, will be launched with a film directed by Gracie Otto. This is the brand's sixth film since the start of the COVID-19 lockdowns, and reflects the current hybrid "phygital" world of fashion.
Despite this shift, Zimmermann says the retail experience is more important than ever. The company, which was acquired by Milan-based Style Capital in 2020 in a deal that valued it at $446 million, opened its 43rd store in Madrid, Spain, in June.
"I love the retail experience," she says. "We started in the markets, that's where we started our conversation with our customers. I still read reports from our clients on a daily basis and take into account what people are saying about the collections. I find it all really fascinating. You learn so much from the physical retail experience.
Zimmermann has produced at least four new collections every year since the brand's inception, but isn't tired yet.
"It's something I've always loved doing. Pin, drape, make stuff. It's pretty basic, but I love it.
"Sometimes I have this tense moment where I think, 'What are we doing this time? But for the most part, there's a meaningful moment to explore in each season. And when we complete one collection, we move on to the next.