Justine Skye's outfit at Essence Fashion House in NYFW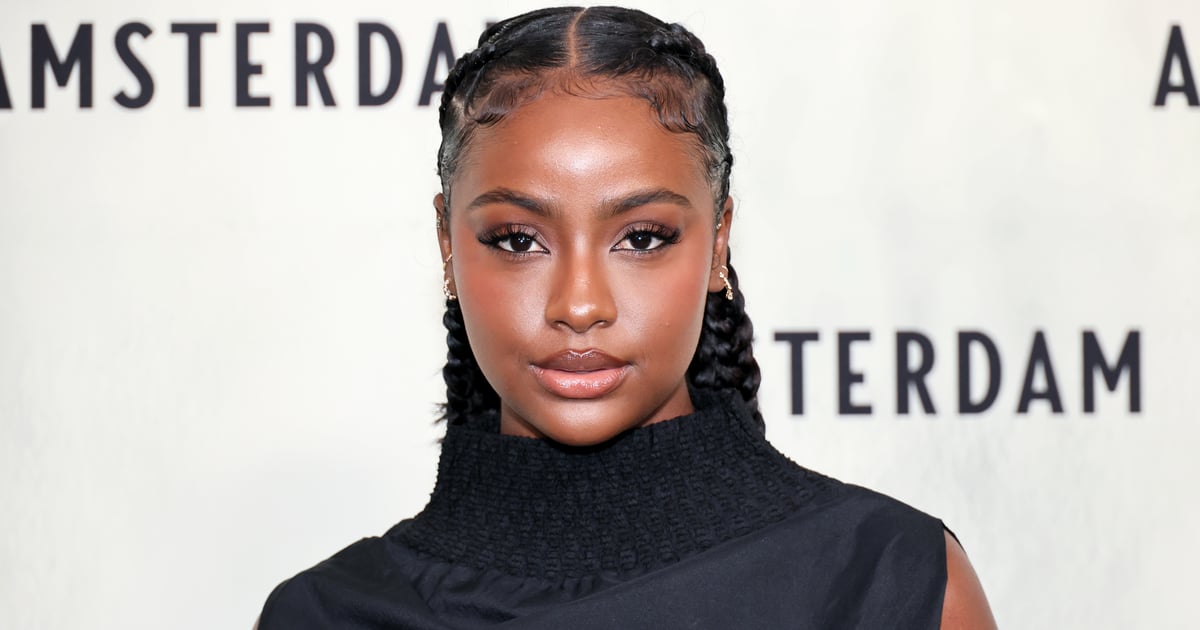 Cutouts were a ubiquitous trend this summer, and they continue to dominate the fashion landscape well into the fall. Justine Skye's latest look is proof of that, as the singer walked to the Essence Fashion House during New York Fashion Week in a dress adorned with strategically placed open panels. Speaking to emerging black fashion designers as part of the art gallery in partnership with Lagos Fashion Week, Skye wore a gray and red striped mini dress with cutouts along the neckline and all over the bodice . Photographed at the Walker Hotel Tribeca, she styled her look with the season's shoes of the day – knee-high boots – and slicked-back blonde hair.
The Essence Fashion House included Skye's aforementioned panel as well as a conversation with Chasity Saunders and Kahlana Barfield Brown as the latter launched her new collection with Target, and with Los Angeles Lakers point guard Russell Westbrook and Essence CEO , Caroline Wanga.
The event took place at the aforementioned Walker Hotel Tribeca, powered by The Place, an immersive Fashion Week hub that aims to create a net zero path for the industry. In partnership with Waste Free Earth, it has been able to significantly reduce waste, producing only a few bags of landfill waste each day. Prior to the implementation of sustainability programs, the hotel generated an average of 253 pounds of landfill waste per day. The Essence Fashion House event is the latest step in her ever-evolving journey towards greater sustainability.
Keep scrolling to see more photos of Skye's outfit, plus additional shots from Essence Fashion House at the Walker Hotel Tribeca.